Washington 211 is a key partner in local and state disaster response and recovery efforts and plays a vital role in local and statewide disasters as an information hub providing one easy to remember number for disaster-related resources, rumor control to the public, and distributor of public health advisories.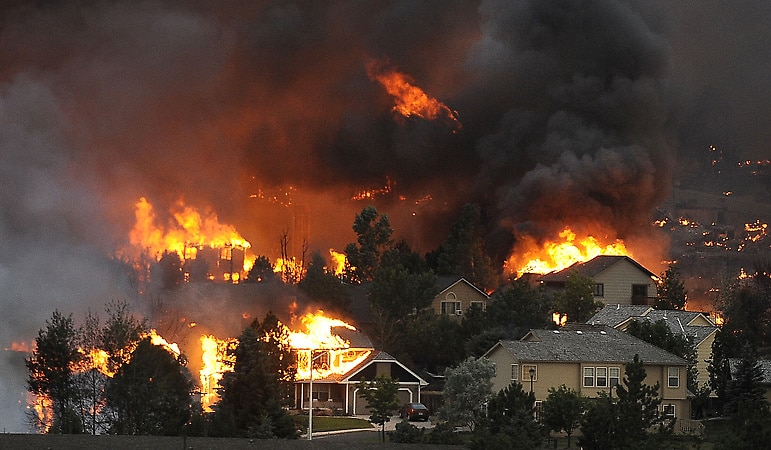 211 is a resource during times of Crisis or Disaster: 211 provides an established number for individuals to call for non-life threatening situational information, particularly disaster status, evacuation routes and status, road closures, shelter locations, coordination of community donations such as food, water and clothing and status of area reoccupations.

211 is a part of the Washington Emergency Management Plan: 211 has been a central point of contact for emergency responders, volunteers and donors for wildfires, landslides, severe weather storms, public health advisories and man-made catastrophes

211 relieves pressure on 911 and other first responder phone systems:  On average, 15-20% of all 911 calls are non-emergency. This percentage goes up dramatically during disasters tying up lines and preventing more urgent calls from being answered.

211 plays a significant role in disaster recovery:  211 provides information and referrals to organizations who offer long term assistance to disaster affected populations as well as information on FEMA assistance

Washington 211 continues to serve as an active partner with the Washington State Department of Health in the protracted battle against COVID-19 spread. In addition to handling calls into the statewide COVID-19 hotline, Washington 211 has been a key player in scheduling vaccine appointments, assisting with contact tracing communication for WA Notify, vaccine record verification and updates as well as answers and guidance to caller questions.
Washington 211 handled an average of 2,000 calls a day during the first three months of 2021. Most callers struggled with internet access because they lacked the equipment or skills necessary to access online vaccine scheduling. Call volumes at the peak spiked above 5,000 daily stressing the system's seven regional contact centers' ability to respond, clearly demonstrating the demand for immediate and accurate in-person phone assistance and helping to identify and address technological inequities experienced.
COVID-19 Calls - Trained 211 specialists have provided peace of mind, helpful information and even direct assistance to thousands of Washingtonians with questions about virus exposure, symptoms and testing, business closures and how to best protect themselves. 211 specialist take the time to listen and link people up to necessary resources and help people wade through the incredible amount of virus noise and information to get their questions answered, person to person. As of the end of September 2021, over 450,000 calls have been received through this hotline.

State Licensed Aging and Long Term Care Facilities - Washington 211 partnered with the Washington State Department of Social and Health Services to answer inquiries and route callers to over 700 licensed facilities in the state. This has helped families desperately seeking information on their loved one's situation.

Flexible Response - Upgraded call routing capabilities has allowed the majority of 211 Information and Referral phone agents to work remotely. This allowed the state 211 system to quickly respond to call surges and has protected staff from virus exposure.

Expanded Service Quality – Washington 211 expanded its regular service hours to 6 a.m. to 6 p.m, seven days a week for COVID response. WA211 greatly improved response times and connection rates by both increasing the number of call agents and establishing statewide call sharing and escalation processes using new scheduling software.

Other Tools Deployed - Washington 211 upgraded its texting service to integrate with its call system, added a temporary chat bot to the WA211 website and increased the number of incoming ports from 46 to over 300 to handle higher call volumes.

Address Inequities - 211 Specialists helped to identify and address vaccine access issues experienced by those without mobile devices, internet access, or technology skills by scheduling vaccine appointments online.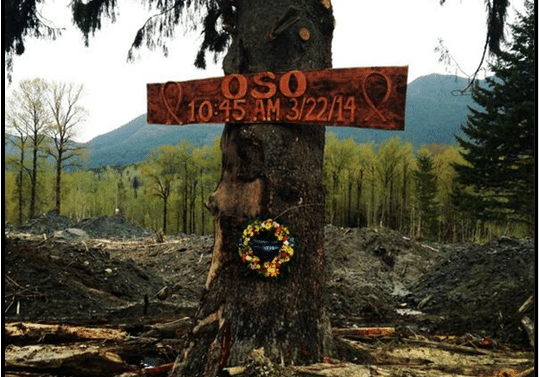 March of 2014, a major mudslide engulfed a rural neighborhood at Oso, Washington. Daily press conferences led by County officials encouraged citizens to use 211 for support and assistance. To respond to the need, the North Sound 211 Regional Contact Center phone lines were opened 24/7 with staff and volunteers receiving calls from citizens impacted by the slide and concerned family members and citizens who wanted to know how they could help. A special menu selection was created for individuals needing information and referral regarding the Oso Mudslide through North Sound 211 and an extensive resource list for services was compiled for the affected areas.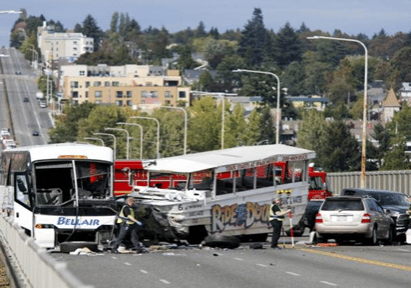 September 2015, a major collision occurred on the Aurora Bridge in Seattle involving a charter bus transporting North Seattle College students and a Ride The Duck vehicle. There were multiple fatalities and emergency responders transported 51 individuals to area hospitals. The King County 211 Regional Contact Center was designated as the contact point for friends and family members trying to locate their loved ones and established an international contact number since many students were from Japan. 211 expanded call center hours to 24/7 and worked closely with Seattle-King County Public Health and Seattle Emergency Management to develop call handling procedures, ensure accurate messaging and track relevant call information.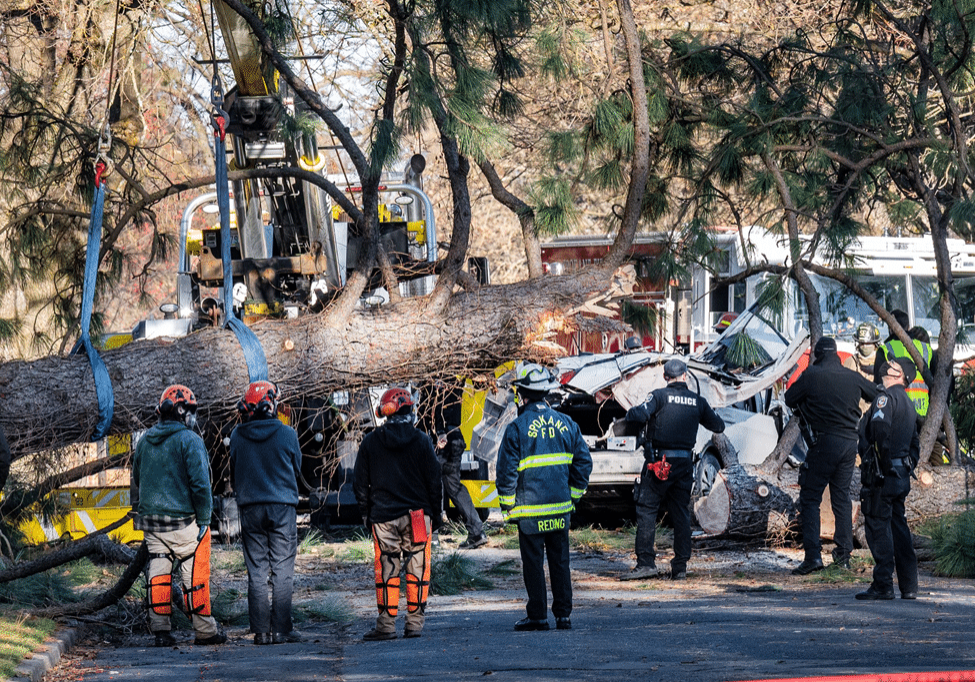 211 has been activated during the Central Washington wildfires, landslides, winter storms, water contamination and major accidents.