华盛顿 2-1-1 不仅仅是一个呼叫中心或信息和转介。在整个华盛顿州,WA211 在人们需要时帮助他们,建立社区复原力,并倡导打破需求循环。华盛顿 2-1-1 与社区组织、州和地方政府、当地社区甚至企业合作,以识别和打破需求周期,准备和应对紧急情况,并寻找机会创造创新来解决复杂问题。如果您有兴趣了解有关华盛顿 211 的全州项目和倡议的更多信息,请在下面探索。

Washington 211 partnered with the Greater Columbia Accountable Communities of Health, in early 2020, on a project to improve the way Washington Residents search for health and human services on our website.The Greater Columbia ACH's mission is to advance the health of our population by decreasing health disparities, improving efficiency of health care delivery, and…
Read Full Article
Social Determinants of Health - Pathways HUB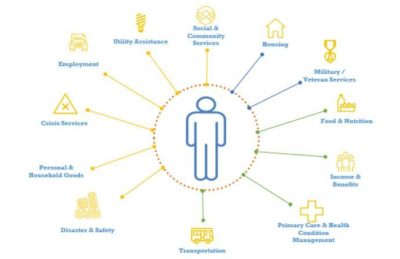 今天,许多健康专家提倡识别患者并将其与健康的社会决定因素 (SDOH) 联系起来以改善健康结果的重要性。 SDOH 是人们出生、生活、学习、工作、娱乐、崇拜和年龄的环境中的条件,这些条件会影响广泛的健康、功能和生活质量结果和风险。换句话说,如果患者对食物、住房和其他社会服务的需求未得到满足,他们就无法有效地管理自己的健康状况并经历糟糕的健康结果。
Washington 2-1-1 has partnered with several regional Accountable Communities of Health across the state who are using the Pathways Hub model to provide care coordination. The Pathways HUB acts as a central clearing house that registers and tracks at-risk individuals, making sure their health – both physical and behavioral – and social needs are identified and addressed. Upon enrollment in the Hub every client meets with a community health worker (CHW), who completes a comprehensive risk assessment. Each risk is translated into a "pathway," including unmet needs for food, housing and other social services. Risks are addressed one at a time, with clients helping to determine priorities. Pathways are tracked through completion of an electronic record in a shared health information database.
By leveraging 2-1-1 resource data the Pathway's HUB enhances care coordination and facilitates the ability of health providers and community based organizations to work collaboratively to deliver evidence-based interventions with a focus on prevention and early treatment leading to improved outcomes and reduced healthcare costs.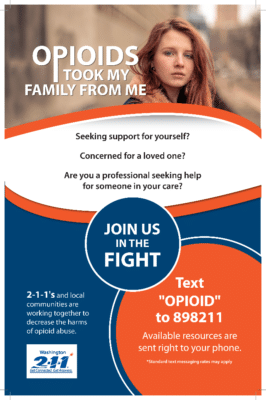 You probably have heard, seen or experienced the impacts of the Opioid Crisis in America, which is recognized as a national health crisis. Many innovative strategies have been implemented to address this issue including the use of texting. The 2017 American Journal of Preventive Medicine reported: "Text message interventions are capable of producing positive change in preventive health behaviors. Preliminary evidence indicates that these effects can be maintained after the intervention stops."
Washington 211 in partnership with the 2-1-1 National Text Platform, has implemented a unique program that uses text messaging to connect people to local resources and provides ongoing supportive messaging. The National Text Platform provides SMS/texting automation with integrated referral data and guides for individuals who opt-in by texting the word "Opioid" to 898211.
After completing a series of automated questions to assess what information would be best, adaptive automated text tracks do the initial intake and depending on the encounter offers 4 distinct paths (General Information, For those seeking information for someone they are concerned about, For those seeking information for themselves as someone using, or A treatment provider seeking community supports for their patients) with links to local, state and national information and referrals through Washington 211's resource database. Once opted in, users enter into a 130 day supportive messaging campaign, where they will receive encouraging messages, quotes, advice and links to additional resources.
华盛顿 2-1-1 是被选为试点这项新服务的 11 个州 2-1-1 系统之一,自 2018 年 7 月 1 日以来一直与 North Central Accountable Community of Health 合作,在奥卡诺根、道格拉斯的奇兰提供这项服务和格兰特县。截至 2019 年 6 月 30 日,已通过 2-1-1 文本平台联系了 140 人寻求帮助。
If you would like to learn more about this service and how it can be implemented in your community, contact Tim Sullivan, WA211 Director, at tsullivan@pfp.org.
Washington State Department of Commerce – Earned Income Tax Credit (EITC)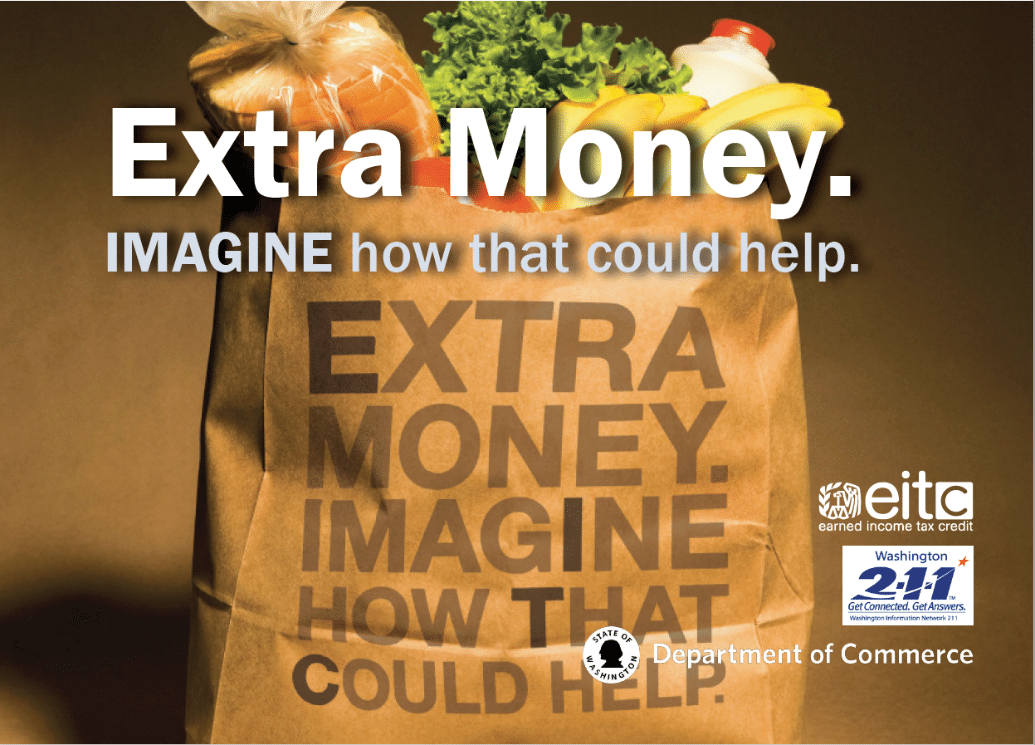 For people who work and earn between $1 and $54,884 they may be eligible for the Earned Income Tax Credit (EITC) when filing their tax returns. According the IRS, 25 million eligible workers and families received $63 billion in EITC benefits in 2018, an average of $2,488 per household. Washington State had 407,000 people file for the EITC credit last year, claiming over $803 million in refunds, an average of $2,194, which goes back into supporting the State's economy.
自 2006 年以来,华盛顿 211 与华盛顿州商务部合作推广 EITC 福利并指导居民在其社区中免费使用志愿者所得税援助 (VITA) 站点。华盛顿 211 资源专家在报税季节在全州 2-1-1 数据库中输入和维护 VITA、AARP 和其他免费报税网站列表。 2-1-1 接听寻求税务援助的人的电话的信息和推荐专家在将呼叫者推荐给当地免费报税服务或在线资源时促进 EITC 福利 我的免税 网站。 2018 年,华盛顿 211 处理了 7,317 次税务援助电话。
Department of Social and Health Services – Washington State Basic Food Program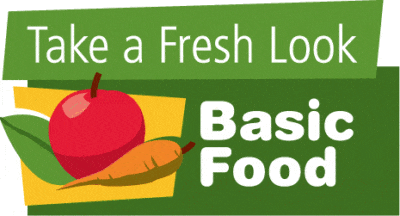 你需要食物援助吗?华盛顿 211 正在接受补充营养援助计划 (SNAP) 的申请。 SNAP 也称为华盛顿州的基本食品,是美国农业部的一项计划,旨在帮助符合条件的家庭维持生计并改善饮食。
通过与管理州基本食品计划的华盛顿州社会和健康服务部 (DSHS) 合作,华盛顿居民只需拨打 2-1-1 号码并连接到华盛顿 211 信息和转诊专家即可获得答案基本食品资格问题或在通过电话完成基本食品申请或重新认证审查时获得帮助。然后将申请提交给 DSHS 进行最终处理。